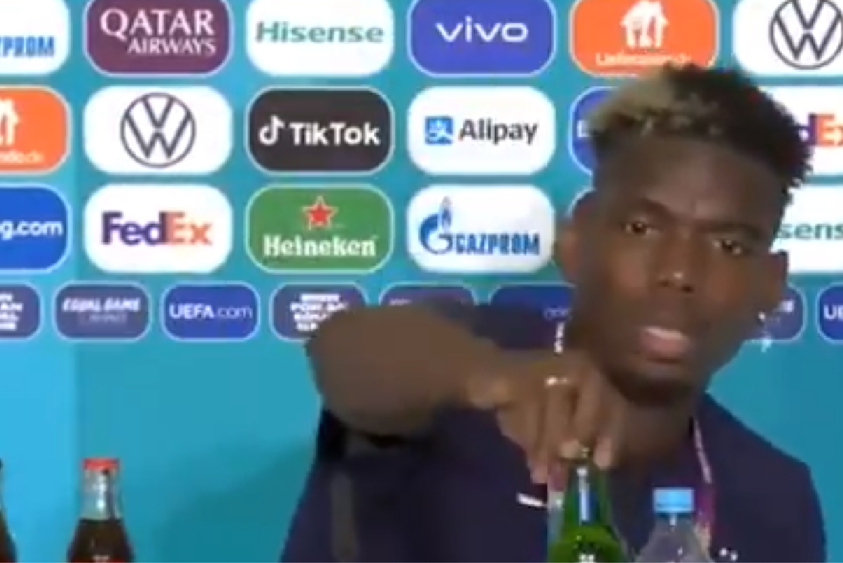 Cristiano Ronaldo caused a commotion by replacing two coca cola bottles with a bottle of water at a press conference. Now it was Paul Pogba's turn, who couldn't taste the presence of a bottle of beer.
ALSO READ. The health freak in Cristiano Ronaldo emerges: Portuguese star player furious about bottles of cola at press conference
The French midfielder was named Man of the Match by UEFA after the 1-0 win against Germany at the European Championship. So Pogba was allowed to come and explain it to the press, but then he saw a bottle of Heineken. While the colas of the Manchester United player were allowed to stay, the Dutch beer disappeared from view.
With Ronaldo it was about the health aspect of cola versus water, with Pogba his action was more religiously inspired. The Frenchman is a devoted Muslim and in Islam the consumption of alcohol is prohibited.
"It's all," Pogba once said of his faith. "It makes me grateful for everything. It has changed me and made me realize things in life. I now have more inner peace."
.
Disclaimer: If you need to update/edit/remove this news or article then please contact our support team
Learn more