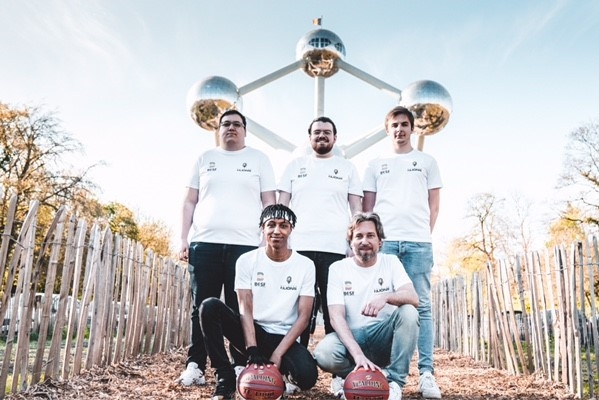 For the first time, Belgium will send a team to the FIBA ​​Esports Open, the international championship for national teams in e-basketball, more specifically NBA 2k21 on the Playstation 5. The tournament with our Belgian eLions will take place in the weekend of 7-9 May .
The FIBA ​​Esports Open is in its third edition this year and it will be by far the largest tournament to date. No fewer than 60 national teams participate, divided over six regional ones conferences. Belgium is sending a men's team for the first time, the BelgianeLions. They participate in the European Conference, but in the Next Generation category, the competition ofNBA 2K21 on the PlayStation 5.
Our eLions take action on Friday 7 May. The group stage will then be completed with matches against Italy at 7:00 pm and against Great Britain at 7:40 pm. With a good result, they have a chance to advance to the play-off series on Saturday and Sunday. All matches can be followed live via the channels of FIBA:Facebook, YouTube on
Twitch
.
The Belgian eLions are formed by six players. Captain Bryan Badjie (23), Emrecan Orhan (22), José Angel Narvaez Delgado (23), Olivier Potty (41), Johnny Hurchon (26) and Shawn Vervaeken (18) will defend the national colors on Friday 7 May. "I am very honored to delegate the eLions as captain," said Bryan Badjie. "The opportunity to represent your country in such a big tournament is simply unbelievable. It is the start of a great adventure. "
Samy Bessi, vice president of the Belgian Esports Federation, sees the participation of the Belgian eLions in the FIBA ​​Esports Open as a good thing for esports in Belgium. "E-sport in Belgium is developing rapidly and the sports world is also increasingly seeing its potential. The collaboration between the Belgian Esports Federation and Basketball Belgium is the product of digitalization in basketball and the common values ​​that we share. There is talent in Belgium, so we hope to get as far as possible in this competition. "
Stefan Garaleas, Secretary General of Basketball Belgium, is also positive. "At Basketball Belgium we want to be innovative and follow new trends with an open mind. We are therefore happy and proud that we can add the eLions as a new national team to our basketball family. We look forward to seeing our eLions in the digital field for the first time soon! "
Disclaimer: If you need to update/edit/remove this news or article then please contact our support team
Learn more