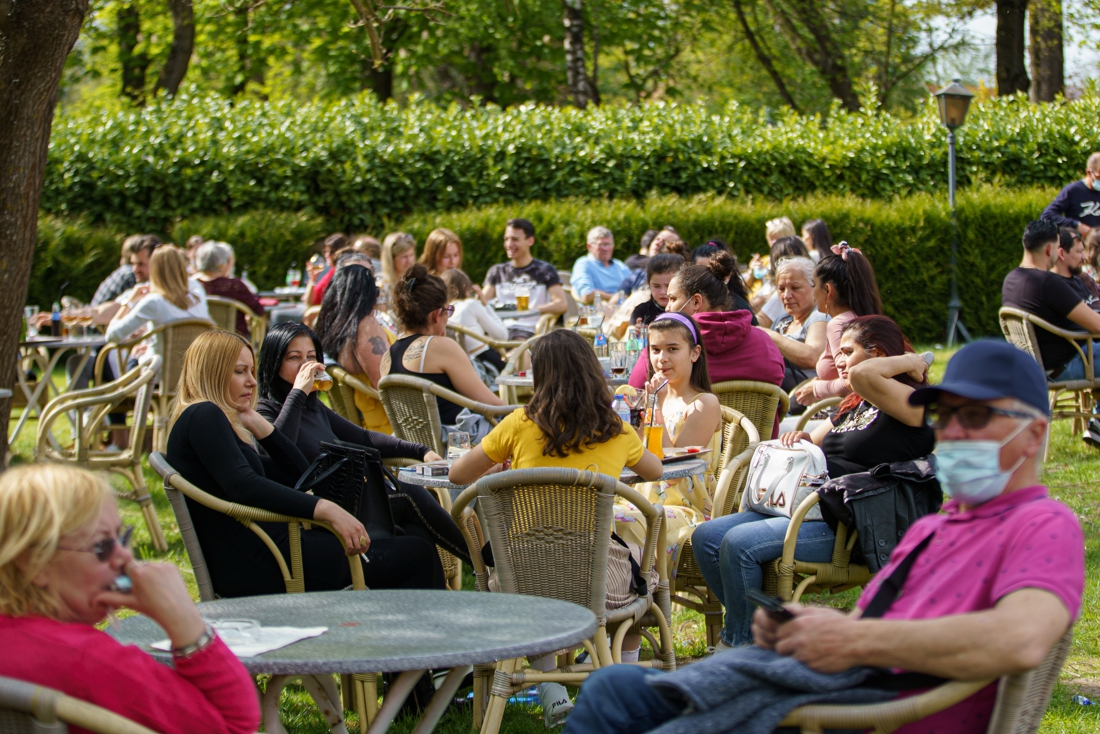 The federation of cafes of Belgium (FedCaf) is very pleased that the closing time inside and outside is being equalized until 11:30 pm. "We are grateful that our laundry list of arguments has been listened to," says managing director Erik Beunckens. However, he underlines that as long as catering establishments cannot function in a normal way, some form of support will be necessary.
At the previous Consultation Committee on 11 May, the closing time was set at 10 PM, while the terraces were allowed to remain open until 11:30 PM. In the run-up to the Consultation Committee on Friday, the Flemish government pleaded for uniformity and this has now been achieved. From June 9, the catering industry can open both inside and outside its doors from 5 am to 10:30 pm.
"Different closing time was not fair and actually discriminated against cafes that don't have a terrace. We are therefore very pleased that our arguments have been heard," says Beunckens. The deputy director also hopes that plexiglass will eventually be included in the ministerial decree, so that cafes can receive even more people.
In addition, Beunckens argues for clarity in the longer term, although he realizes that all relaxations depend and remain on the epidemiological situation. However, the support for the catering businesses will still be necessary after 9 June. "As long as we cannot function normally again, some form of support will be necessary," concludes Beunckens.
.
Disclaimer: If you need to update/edit/remove this news or article then please contact our support team
Learn more