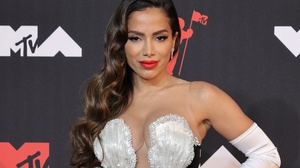 The subject of the Brazilian this Monday (13) was the same as it was every week: for a change, Anitta. She wore a daring look at the VMA on Sunday (12), gave a beautiful performance of the song "Girl from Rio" to the event's sponsor, went to the MET gala the next day in a slit-laden dress chosen by none other than Anna Wintour . Chic, with a luxurious sandal, accompanied by shoe designer Alexandre Birmann.
It's curious to see a Brazilian among the world's greatest stars. It seems that anything doesn't fit for complaining Brazilians who are hunting a thousand ways to criticize the singer. From the outfit to the moment of the performance (the VMA break, in a paid action), everything is always wrong or too little. For her, everything is beautiful: she has enough self-esteem for no stray complex to bring her down, as columnist Pedro Antunes explained. That's good.
Being Latin American without trophies in your pocket
While the Brazilian himself feels comfortable detonating his countrywoman on the internet, other Latinos, from neighboring countries, complained about the winner of the Latino category at the VMA. Billie Eilish, born in Los Angeles, USA, and Rosalía, born in Spain, won with the song "Lo Vas a Olvidar", sung in Rosalía's language. Yeah — in addition to the interpreters not being born below the equator, the song is still kind of boring.
Understanding what it means to be Latin is complex. To talk about this, we need to go back a little in the history of the world: this entire continent here where we live was colonized by Europeans. Most by Spaniards, people by Portuguese.
In Brazil, the mixture of cultures and races makes us different from our neighbors. The language barrier also detracts. But nothing can change what we really are: Latin Americans.
Me, Anitta, probably you, and also Shakira, J Balvim, Maluma… the last three direct competitors of Eilish and Rosalía in the category they triumphed in this 2021.
Can people from the northern hemisphere win a Latin music award? Yes, because this is music in the Latin language. So there could be music in Portuguese there. In addition to our language, French, Italian and even Romanian are also derived from Latin. But culturally in the US, Spanish is much more powerful because of its geographic proximity and incessant immigration. Americano doesn't know where Brazil is and thinks the capital is Buenos Aires. Anitta is trying to explain to them, in their language, that Rio is not quite like postcards. But here people are complaining that she explained at break. IT'S…
The victory of "No Te Vas a Olvidar" bothered Latinos who complained that they did not feel represented. But it should also trigger an alert in Brazilians: Anitta singing "Girl From Rio" in English is more Latin than anyone in the northern hemisphere singing in Spanish, in Portuguese, in Tupi whatever.
And another: why does Anitta need to sing in English to be noticed by the world? Shakira was only number 1 on the world charts in 2006 with "Hips Don't Lie" after years of career.
Latin American "Hispanic speakers" complained about the North American and European choice. Portuguese speakers from Latin America complained about the only Brazilian who was there.
Leagues ago, we neither care about our Latinity, nor do we honor our indigenous ancestry, nor do we celebrate similarities with the countries around us.
We are not even proud of Anitta, who is beautiful and makes a beautiful presentation, a representative of our culture there among the gringos.
I hope that one day we will understand our identity as an important part of the continent we live on. And that we also understand the importance of the presence of Anitta, a Latin American, singing in English, Spanish and Portuguese a Rio that not everyone knows. Damned pride, yes. It's my love affair.
you can disagree with me not Instagram.