The New York newspaper publishes an article titled: 'Protests in Colombia force to abandon Tax Reform', and is accompanied by a video of clashes between protesters and Esmad.
Another piece of news from that newspaper has the headline: 'In Colombia, 19 people are killed in protests related to the pandemic', and specifically talks about the fact that the trigger for the riots was the failed Tax Reform that the government of Iván Duque was proposing through his Finance Minister Alberto Carrasquilla, who resigned when the project fell.
This trill from The New York Times records the news of those killed during the demonstrations:
At least 19 people were killed and hundreds more injured in days of demonstrations across Colombia. Protests against a tax overhaul tied to the pandemic have morphed into a national outcry over rising poverty, unemployment and inequality. https://t.co/204vTzzT7A

— The New York Times (@nytimes) May 4, 2021
The British newspaper The Guardian, on the other hand, publishes a note entitled: 'Colombia tenses after the violent reaction of the Police against the protests' and highlights the death of the 19-year-old in Ibagué, whose mother tearfully asked that her only son "take her" with him.
The newspaper cites what was said by some protesters that they will continue in the streets until the situation changes radically, while pointing out that despite the fact that President Iván Duque withdrew the project, the demonstrations continue.
Another note from that medium, from the weekend, made accounts that there were six dead during the protests and that four days of riots were completed.
The American newspaper The Washington Post publishes an article focused on the resignation of former Finance Minister Alberto Carrasquilla after his Tax Reform project was withdrawn by the government.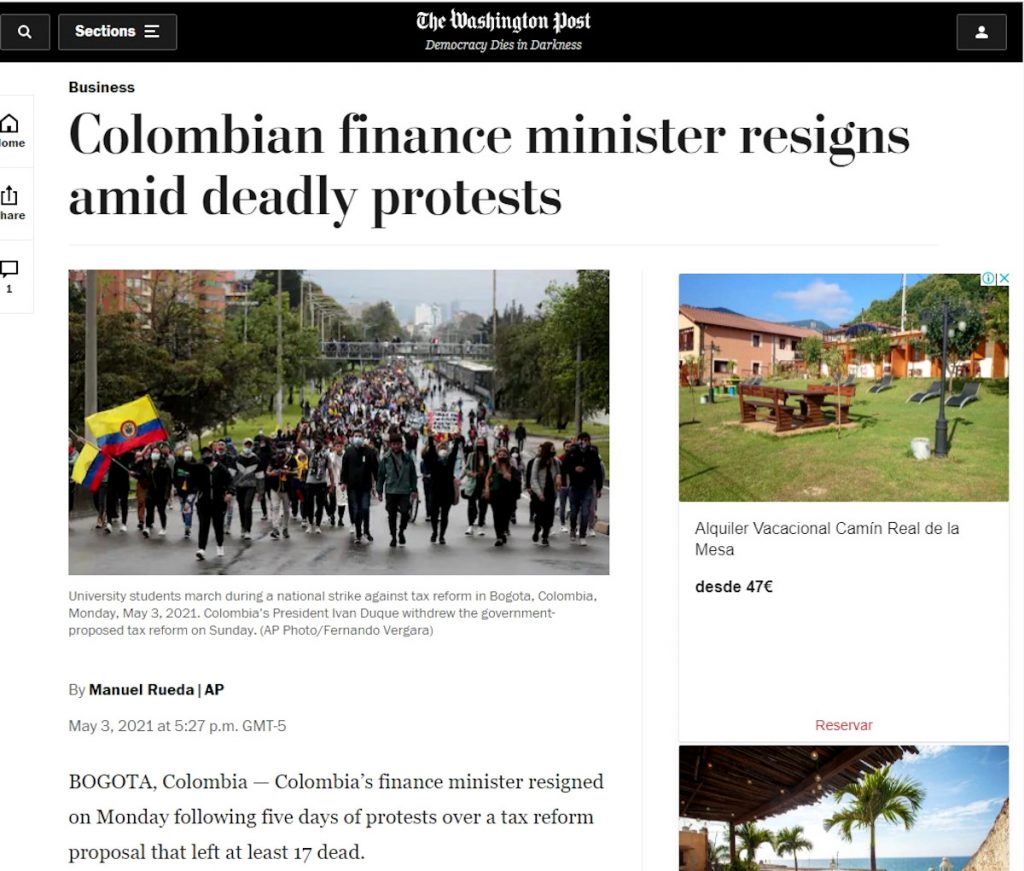 The capital newspaper details some of the points contained in the controversial reform, such as taxing gasoline with a VAT of 19% and making people who earn more than $ 700 a month pay taxes.
El País de España headlines: 'Police violence is out of control in Colombia', and recounts the excessive use of force, which leaves 18 dead and more than 800 wounded.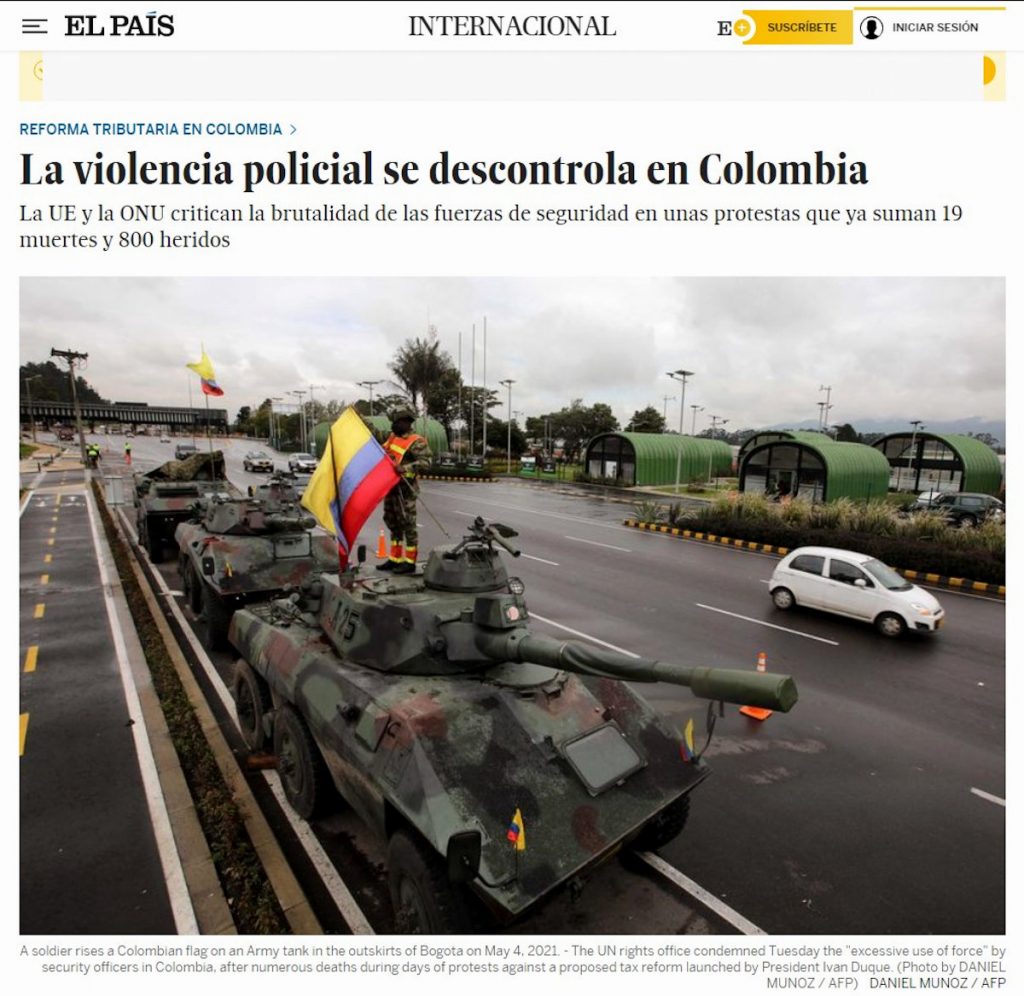 .
Disclaimer: If you need to update/edit/remove this news or article then please contact our support team
Learn more