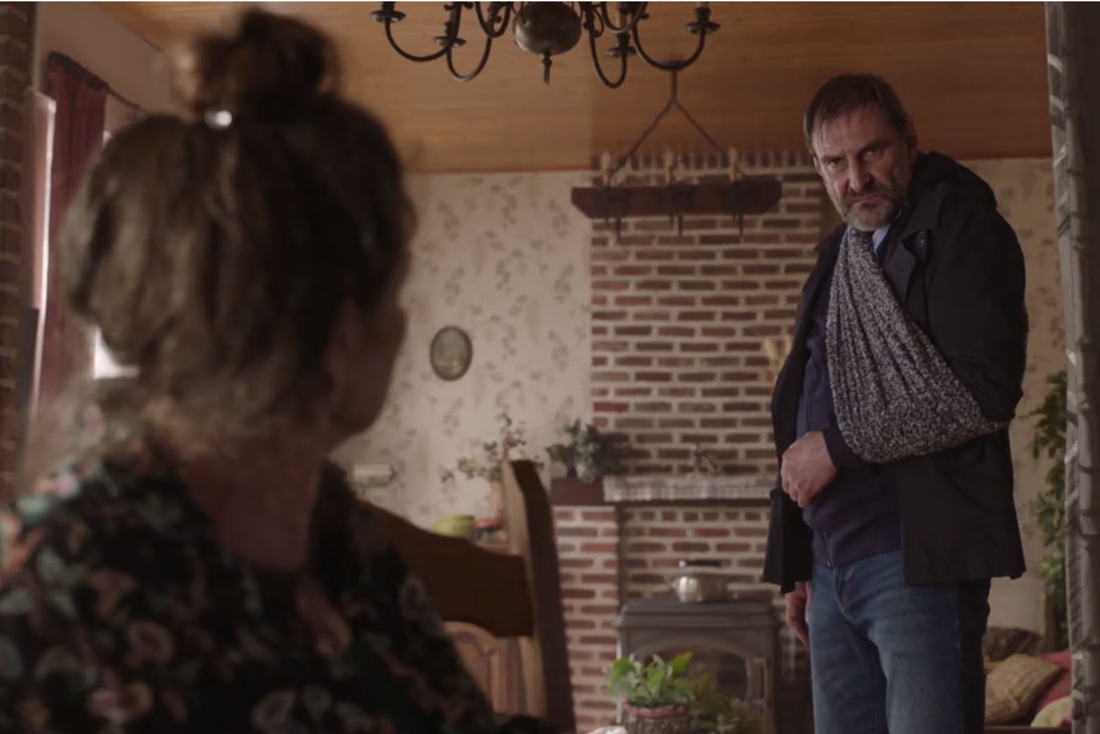 The season finale is scheduled for June 11 and the biggest villain of Home, Jacques Pieters, feels more and more cornered. Now that his van has been discovered, he must find another way to escape. But with a gunshot wound to his shoulder, that's not obvious. So he strikes again.
Jacques (Peter Van De Velde) sees from the undergrowth how the police and forensics are turning his van inside out. For him the signal that he must find another way to get away. But Dieter (Raf Jansen) managed to hit him last week when he shot, so he walks around with a wound in his shoulder. To remedy the pain, he sneaks into a house where an old woman lives. When he shows up behind the woman with a knife, you know he's not going to kindly ask for a jar of painkillers.
Later in the episode it becomes clear what Jacques wanted to achieve. He has her call a doctor. Doctor Judith Van Santen (Katrien De Ruysscher) receives a phone call from a patient, but has just had an eventful day. Daughter Emma (Elise Roels) has told me that she wants to go to Peru with her love. Stan (Lennart Lemmens) had previously announced that he would leave on a mission to Mali. And she is at loggerheads with sister Tilly (Lauren Müller), now that she knows that not Jasper but Jacques raped her. When Judith enters the house, she finds open sliding doors. The old woman lies badly battered on the floor. And then a figure appears behind her with a large knife. It is not clear what Jacques' plans are. But his ex Judith can no longer hope for a friendly reception. Will he strike again? Or will the police be able to catch him in time this time?
'Home', One, every weekday at 8.10 pm
.
Disclaimer: If you need to update/edit/remove this news or article then please contact our support team
Learn more