It's official, the candidate who will represent our country in the Eurovision Song Contest 2022 is Jérémie Makiese, the last winner of The Voice Belgium.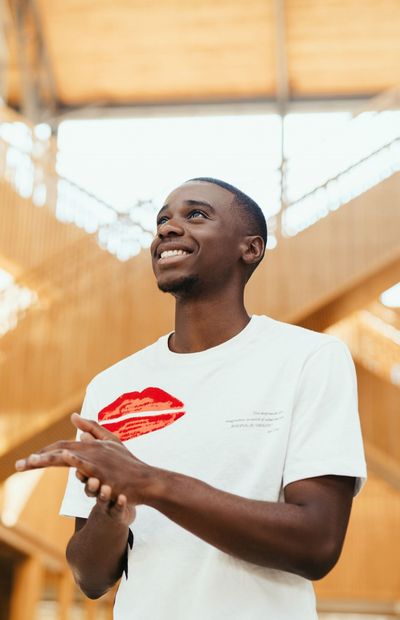 the Eurovision Song Contest is good back in May 2022 et Belgium intends to follow in the footsteps of the italy groupn Moonlightwinner Last year, thanks to his candidate, Jeremiah Makiese.
At only 20 years old, Jérémie won in 2021 the 9e edition of The Voice Belgique, thanks to his angelic interpretation of the title "Jealous" from Labrinth. A performance that marked the minds of viewers. A few months later, the young singer was chosen by the RTBF in order to represent Belgium at the biggest singing competition in the world. With this announcement, Belgium is the first country to have confirmed its candidate for the competition which will take place next May.
Jérémie, Belgian representative at Eurovision
Born in Antwerp in a family of musicians, Jeremiah grew up alongside his three brothers and sister. Now living in Uccle, Jérémie is perfectly bilingual French-Dutch. A few months ago, the young singer was still a student in Geology when he won season 9 of The Voice Belgique and signed a contract with Universal Music. Following his victory, he decided to put his studies on hold in order to live from music and football, his two passions.
Two passions that he could not do without and which rhythmnt his days for several months. Today, he wants to give all the chances to his musical and sports careers!
---
►►► Read also : The Voice 2021: Jérémie emerges as a master of emotion with a title from Christophe Maé
---
From football fields to Eurovision
Very young, Jérémie became a little football prodigy. At the age of 13, he enrolled at BX Brussels, club of Vincent kompany. Although he sang since his early childhood in church, the young talent also discovered a passion for singing a few years later. It was during a singing competition in which his father had entered him and which he won hands down that the passion for music came into his life. It was this victory that prompted him to register for the castings of The Voice Belgique shortly before celebrating its 20th anniversary.
The rest, we all know it. Jérémie stood out throughout La Une's musical program and won the coveted trophy of this ninth season thanks to unwavering support from the public. During from this adventure, he was able to develop a deep bond with his coach BJ Scott who will become his mentor in the musical world, a shoulder on which he can lean when in doubt.
I can't wait to see the final project
Today, his football career continues alongside his strong aspirateions musicals. Jérémie has just signed a one-year contract as a goalkeeper With l'Excelsior Virton and D1B. A promising future for this talented artist and athlete! Currently, Jérémie is still working on the title he will sing on the biggest stage in the world. A few weeks ago, he confided and declared that he was working on his first single which he was "very impatient to see the final project ".
Perfect candidate to represent us at l'Eurovision 2022, Jeremiah Makiese is the fruit of our country's history. Born of Congolese parents, this young Belgian speak our two national languages. A nice mix of culture who feeds l'musical universe d'a complete artist who sings with all his soul.
Italy to host Eurovision Song Contest in 2022
L'Eurovision 2022 It will be the 66e editorialn of the Competition. It will take place in Italy 'following Måneskin's victory in the 2021 edition, with the song "Shut up and good". This is the third time that the country will host Eurovision, after the editions 1965 and 1991. The host city will be announced shortly. The finalist cities are Bologna, Milan, Pesaro, Rimini and Turin.
The Eurovision Song Contest will be to follow on La Une and the RTBF social networks in May 2022.