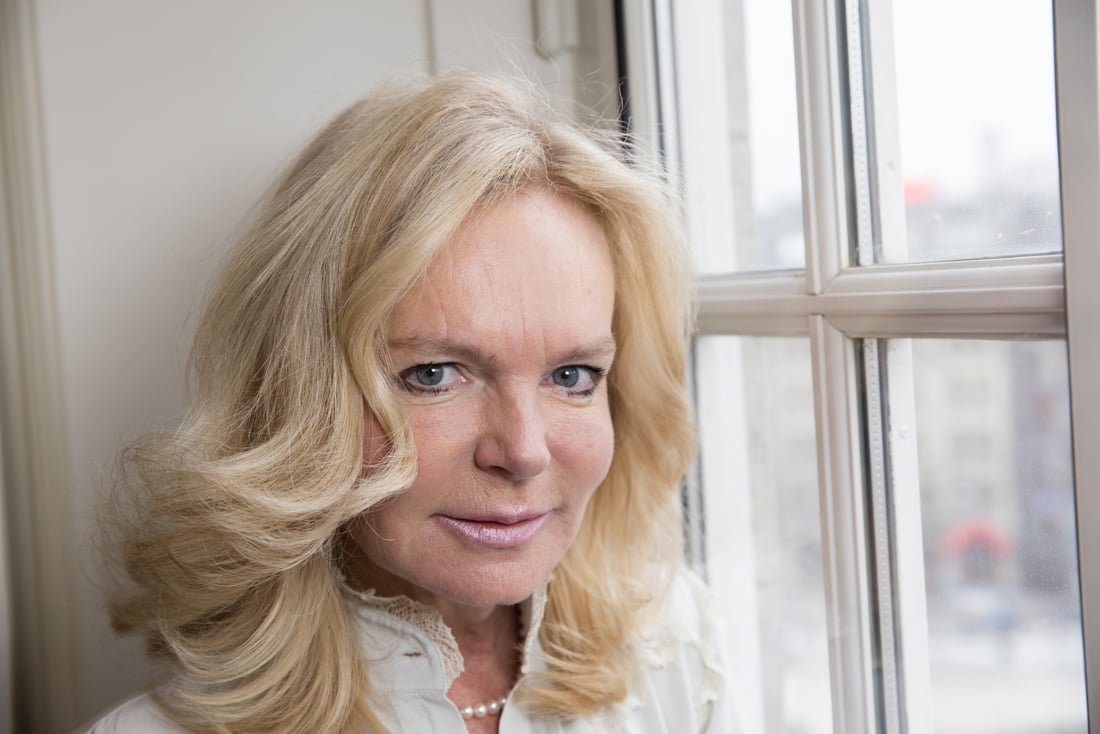 Lucinda Riley, also immensely popular writer of the series The Seven Sisters, has passed away. Riley lost her battle to cancer at age 55.
Only last month The seventh sister, the latest novel by Irish Lucinda Riley, was published in Dutch. First in Flanders and the Netherlands, before Great Britain and the rest of the 34 countries where her work is published in translation. That's no coincidence. With more than three million books sold, Riley is very popular in the Low Countries. Every time a new novel comes out, it jumps straight into the top ten best-selling books. Several times, Riley even took half of the fiction charts, effortlessly leaving Harry Potter behind. "Nowhere else do I have such a warm contact with my readers", said the writer, who was also known as an endearing personality.
To date, Riley has sold some 30 million books worldwide, mainly thanks to the Seven Sisters cycle. However, that success did not just happen. When she wrote passionate women's novels under her maiden name Lucinda Edmond in the 1990s, the unsuccessful author was just barely making ends meet. She even had to sell her wedding dress to buy a word processing program that would allow her to type her first book. After her eighth book from that period, it even looked like her writing career was finally over. After all, she wrote in Seeing double that the British royals sometimes allowed themselves to be replaced by doubles during official occasions. That went down very badly, the book flopped and her publishing house dropped her like a brick.
READ ALSO. Book series so popular here that we get a first for the closing: fans about the monster success of 'The seven sisters' (+)
It wasn't until 2010, while on vacation in Thailand, that Riley picked up her pen again. She wrote The Orchid Garden, a novel in which she combines a romantic love story with true historical facts. The seeds for the adventurous family history surrounding The Seven Sisters, in which seven adoptive sisters go in search of their roots after the death of their adoptive father, had been sown. However, Riley says she plucked the idea for the title of her novel series from the starry night sky. "I saw the Pleiades, the Seven Sisters in the constellation Taurus. I thought about our children. Two from myself, three from my second husband Stephen and two of us together."
Friday morning Riley had to say goodbye to them. For her fans, her death comes very unexpectedly, because few people knew that she had cancer for four years. "Lucinda left an indelible impression on everyone she met, and on everyone who lost herself in her stories," the family said in a statement of her death. "She always radiated love and kindness in everything she did, and she will forever inspire us."
Although it initially looked like The Seventh Sister, in which the Traceless Sister is eventually found, would be the last book in the 3,700-page series, an eighth volume was still planned. It is not yet clear to what extent that is ready and when it will appear.
Disclaimer: If you need to update/edit/remove this news or article then please contact our support team
Learn more