Fred Vanderbiest is not punished for his remark to AA Gent player Chinonso Emeka. The assistant coach of KV Mechelen risked a suspension after an alleged racist accusation, but was cleared by the public prosecutor.
Tempers ran high in and after the match KV Mechelen-AA Gent. The reason was a comment from Fred Vanderbiest to the 19-year-old Ghent substitute: "Didn't he get food?" The Nigerian sat in the dressing room in tears.
"Things have been said that do not belong on a football field, nor in society," said AA Gent captain Vadis Odjidja. "Maybe you should ask that person to repeat it, but I don't think he dares. That says enough. Afterwards he came to say that it was not meant to be that way and had to be placed in a different context, but in my eyes it was absolutely racist. But I'm not going to repeat his words here. "
Match Delegate 'Guy Goethals drew up a report in response to the incidents. The key question was whether Vanderbiest's statements were inappropriate and racist. Inappropriate statements are suspended for up to four days. If it is judged to be racism, Vanderbiest will be given at least six playing days.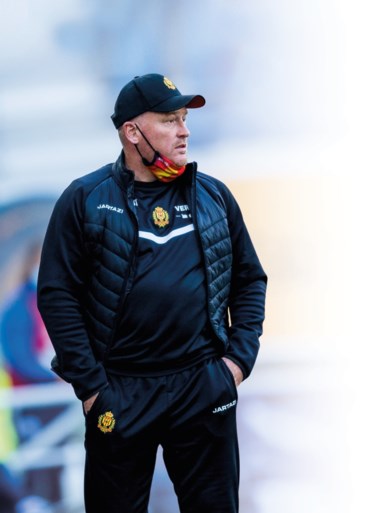 "No racist undertone"
But KV's assistant gets off without penalty. The public prosecutor confirmed that Vanderbiest said the phrase "Hey, haven't eaten him yet, or wa?" towards the AA Gent dug-out, after a duel involving Emeka. The public prosecutor's office also got hold of images of the Buffalos and heard both Vanhaezebrouck and Vadis Odjidja about the facts. The Federal Public Prosecutor's Office also consulted the Football Association's 'Inclusion and Security Officer'.
"From the report of the match delegate it can be deduced that there have been several smaller incidents in which both trainers questioned refereeing decisions and that there was also previously a lot of animosity between the two dug-outs," concludes the national public prosecutor, that Vanderbiest therefore will not prosecute. "In the given context and on the basis of the current elements from the file, it has not been proven that the wording used by Mr. Vanderbiest had a racist or discriminatory undertone."
.
Disclaimer: If you need to update/edit/remove this news or article then please contact our support team
Learn more