The BBC Three competition series returns to our screens on Thursday 14 January, with 12 new queens competing to be named the UK's next drag superstar. You can read The Independent's (spoiler-free) five-star review of the series premiere here.
Among the contestants are 27-year-old Asttina Mandella from east London, a dancer who has worked with the likes of Little Mix and Kanye West, and fashion designer A'Whora, 23.
Also competing will be Bimini Bon Boulash, 26, who is non-binary and says their drag often has a "strong vegan message" and Darlington club kid Cherry Valentine, also 26, who compares her drag to that of "a beautiful lady possessed by the devil".
The series' youngest contestant is 21-year-old Ellie Diamond, who performs in Dundee's "tiny" scene and funds her drag by working at a fast-food drive through.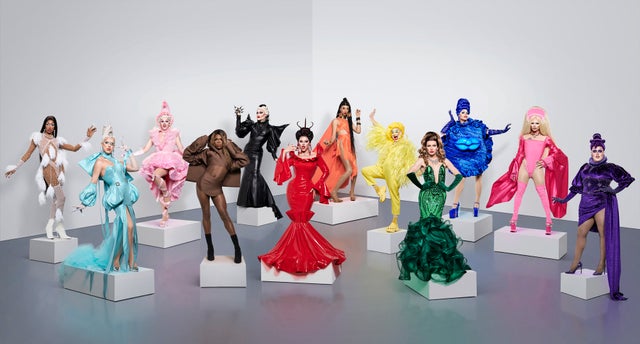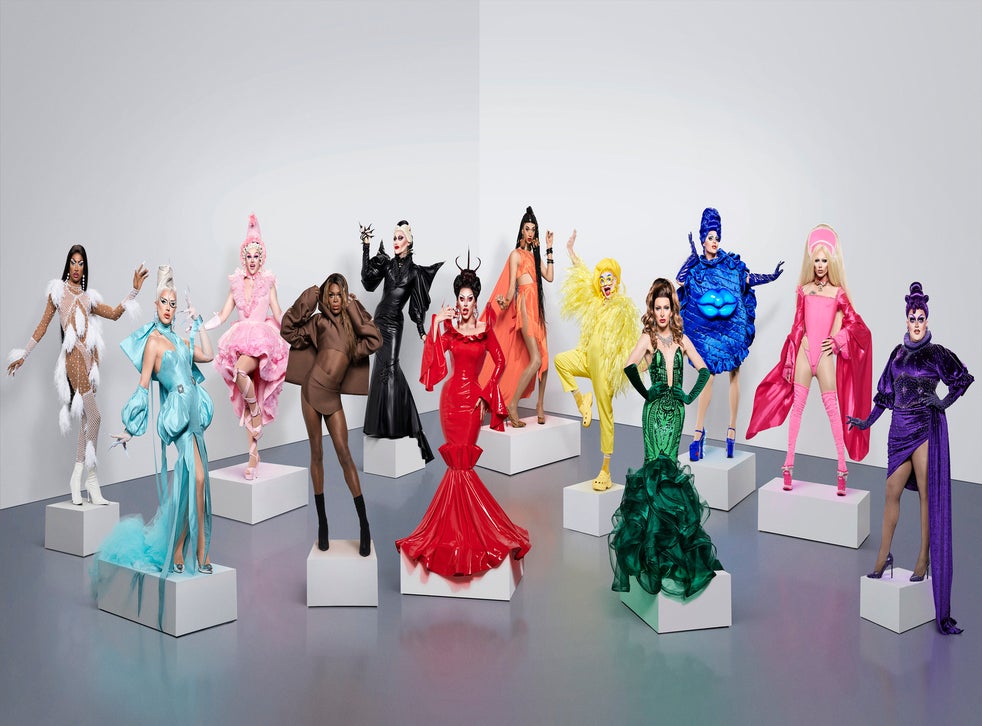 Ginny Lemon is a 31-year-old improv comedian known for always wearing yellow. Ginny also identifies as non-binary and describes themselves as  "a drag troll".
Joe Black, 30, from Brighton will also be competing with her 1920s and burlesque-inspired look, while a second Scottish queen, Lawrence Chaney, 23, from Glasgow, describes herself as "a mix of Rab C Nesbitt and Susan Boyle".
Sister Sister, a 32-year-old queen from Liverpool will also be hoping to snatch the crown and calls herself a "wacky monster" and Welsh contestant Tayce, 26, who's known for her "villainous" and "model-esque" looks.
Hoping to "keep old school drag alive" is all-singing, all-dancing Tia Kofi, 30, while the show's final contestant Veronica Green has worked as an actor and opera singer for 15 years.
As with series one, new episodes of RuPaul's Drag Race UK will drop weekly on BBC iPlayer every Thursday at 7pm.
The first series was won by The Vivienne, with Baga Chipz and Divina de Campo also reaching the final.
RuPaul's Drag Race UK returns on Thursday 14 January at 7pm on BBC iPlayer.