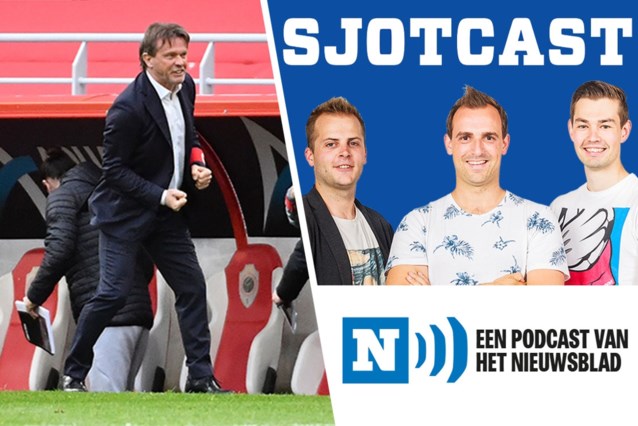 Frank Vercauteren was happy that he picked up a better European ticket at the expense of Anderlecht.
Club Brugge is almost champion, so Sjotcast is also approaching the end of its season. In this podcast of Het Nieuwsblad, cheffen Gert Gysen and Guillaume Maebe and editor-in-chief Lars Godeau take you through the wonderful world of football: on, but above all, off the field. In episode 36 – the final episode of the season – Guillaume is annoyed by the conservatism in football, Gert thinks back to the expensive wine from Antwerp, our intern Jarno cries for the lost Europa League ticket from Anderlecht and Lars bites himself into Luis Suarez.
Sjotcast: every day during the European Championship
In Sjotcast Guillaume Maebe, Gert Gysen and Lars Godeau tell about the life of the young journalist in the big football world. They also do that during the European Championship. Every evening the three record an episode that you can listen to in the morning. On non-match days, a prominent guest always comes by. Do not miss it.
'Sjotcast': listen to all episodes of our football podcast here.
.
Disclaimer: If you need to update/edit/remove this news or article then please contact our support team
Learn more