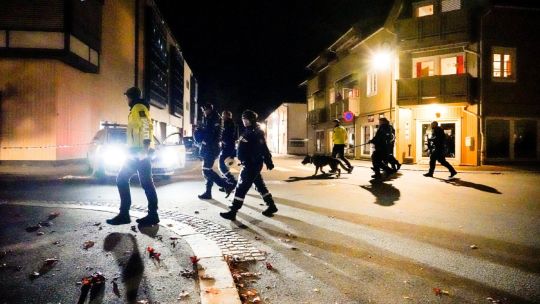 A man armed with a bow and arrows killed and wounded several people this Wednesday (October 13) in Kongsberg, Norway, before being detained by the police. So far, investigators could not confirm the motives for the attack and the number of fatalities has not been confirmed.
"Unfortunately, we can confirm that there are several injured and also, unfortunately, several deaths "said Øyvind Aas, a local police official. "The man who committed this act was detained by the police and, as far as we know, there is only one person involved."
The attacks took place around 6:00 p.m. in "a large area" of Kongsberg, a municipality of around 28,000 inhabitants in the southeastern Nordic country. According to Norwegian media, the attacker opened fire in a Coop Extra supermarket on the west side of the city and later moved through different points until he was arrested.
For the first few moments, residents were asked to remain in their homes and the Norwegian government decided to arm police across the country. At this time, the attacker is only known to be a man, who is being detained at the police station in the neighboring city of Drammen, but the police are not looking for others involved.
ds